Sinclair has never lost a levy campaign. They've also never thought twice about opening campuses outside Montgomery County where they don't collect a property tax. Until they tax everywhere equally, it's time to say no.
VOTE
NO
ISSUE 4
NOVEMBER 7TH
Latest News and Developments
In Montgomery County, we pay a property tax to support Sinclair Community College, in Preble County- Ohio Preservation Tax credits are issued to help fund additional buildings for Sinclair that Preble County residents have access to tax free.
In Eaton, a project to create many uses for the former Eaton High School, 307 N. Cherry St., was awarded a $2 million tax credit. That project will cost $12.3 million.
The building was constructed in 1926 and served students until 2004. A partnership between Miller Valentine Group and the H.I.T. Foundation will make the building home to affordable senior housing, A community-use location in the former gymnasium and auditorium, and space for Sinclair Community College programming. The tax credit allocation replaces a previous award that was approved for the project.
Source: Developer of Dayton site gets $687,500 in tax credits
Yet another reason to vote against any further Sinclair Tax levies.
Cuyahoga County has the highest tax burden in the State of Ohio- it also has the largest community college. They are asking for a second levy as well- but, the reality is, with both their levies- Cuyahoga County residents pay HALF of what Montgomery County residents...
read more
Ever wonder why The Greene is just outside Montgomery County in Greene County? Could it be because Steiner + Associates didn't want to pay millions in taxes each year to support Sinclair Community College when they could still reach the same market. Now, Steiner is...
read more
A Quick Math Lesson
Montgomery County residents  pay 4.2 mills through 2 levies to support Sinclair Community College.
Warren County residents don't pay any property tax, their students just "pay double the tuition."
If you own a home worth $100,000, you would be paying $147 per year just to Sinclair.
If all it costs to run Sinclair is doubling tuition and no property tax, it's time that Montgomery County property owners stop paying after 51 years. We'll contribute again when all counties are taxed equitably.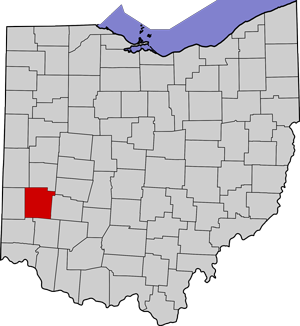 Here's the problem…
Montgomery County taxpayers already have the second highest tax burden in the state, following only Cuyahoga County.
Warren County is one of the "Fastest Growing Counties" in the country—and has a much lower tax burden.
A Show of Good Faith
Montgomery County has funded a debt-free Sinclair for decades. From the first tax levy in 1966 to today, they have never been turned down.
To show their appreciation, Sinclair has extended services to Warren,  Preble and Greene Counties—that pay no taxes in exchange.
Sinclair has zero debt and $50 million in the bank, and yet they ask overly-burdened Montgomery County taxpayers to dig in deeper while others freeload.
Sinclair taxes for Preble, Warren & Greene combined