Sinclair has never lost a levy campaign. They've also never thought twice about opening campuses outside Montgomery County where they don't collect a property tax. Until they tax everywhere equally, it's time to say no.
VOTE
NO
ISSUE 4
NOVEMBER 7TH
Latest News and Developments
Almost every public institution is worried about cuts in eligibility for Federal tuition grants and student loans, with new rules suggesting low graduation rates, low placement rates, will be grounds for cutting funding.
Community College is supposed to be a good value, and a great stepping stone to a 4 year degree. However according to this study- Sinclair is mediocre at best.
Walletehub has released its list of the best and worst community colleges for 2017 and Ohio's did not fare well.

None of Ohio's 23 community colleges made Wallethub's top 200 and all of the schools of southwest Ohio fell in the lower half of the rankings, according to the report. Wallethub ranked 728 community colleges.

Clark State Community College came in at 567, while Edison State Community College was ranked 622 and Sinclair Community College ranked 641. Cincinnati State Technical and Community College ranked 544 and Columbus State Community College came in at 669.

The rankings were decided based equally on three factors including a cost and financing category which considered tuition price and some states that offer free community college. The other two main factors were educational outcomes which included retention and graduation rates and career outcomes which considered loan default rates and salaries of grads, according to Wallethub.
Source: Ohio Community Colleges get low rankings in new report
If it wasn't for Columbus State Community College, Sinclair would rank worst in the state.
And for this ranking- they increased our taxes 2 years ago with a second smaller levy- and now, claim we need to renew their larger levy to keep growing- inside and outside Montgomery County.
It's time to demand accountability, and justify the continued funding of an institution that doesn't pay its staff well, refuses to allow the teachers to unionize, has an abundance of highly paid administrators including a President making $411,570
The top five:
Steven Johnson, president: $411,570
Dave Collins, senior vice president of provost's office: $170,566
Jeff Boudouris, vice president and CFO: $170,566
Deb Norris, senior vice president of Workforce Development: $168,474
Madeline Iseli, senior vice president of advancement: $164,487
Note, Norris left the fall, after years of not hitting goals and setting up a very expensive training space at Austin Landing.
It's time to expect more and pay less for Sinclair Community College until they score much higher on the value delivered scale. Notice, all those high paid executives- and not a single actual professor makes the top 5.
Administrators topped Sinclair's payroll. The 11 highest-paid employees had the name "president" or "provost" in their title. The top grossing faculty member ranked 13th: biology professor J. Michael Erbe, who made $139,121 last year. ibid
It's time to improve teaching performance and cut the pay of the presidents.
Those that don't pay, and those that get paid, were the leading donors to Issue 13, which adds a second tax levy to support Sinclair Community College. Leading the way were the two hospital systems who donated over $130,000 to the campaign. These "not-for-profit"...
read more
We love Sinclair. But, we won't be voting yes on 13. Why? After all, Montgomery County Residents have never said no to a Sinclair levy since 1966. We built Sinclair for Montgomery County residents—and we've paid a lot for those low tuition rates. 12 years ago,...
read more
A Quick Math Lesson
Montgomery County residents  pay 4.2 mills through 2 levies to support Sinclair Community College.
Warren County residents don't pay any property tax, their students just "pay double the tuition."
If you own a home worth $100,000, you would be paying $147 per year just to Sinclair.
If all it costs to run Sinclair is doubling tuition and no property tax, it's time that Montgomery County property owners stop paying after 51 years. We'll contribute again when all counties are taxed equitably.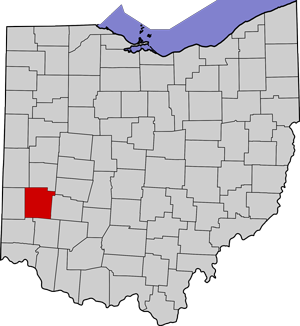 Here's the problem…
Montgomery County taxpayers already have the second highest tax burden in the state, following only Cuyahoga County.
Warren County is one of the "Fastest Growing Counties" in the country—and has a much lower tax burden.
A Show of Good Faith
Montgomery County has funded a debt-free Sinclair for decades. From the first tax levy in 1966 to today, they have never been turned down.
To show their appreciation, Sinclair has extended services to Warren,  Preble and Greene Counties—that pay no taxes in exchange.
Sinclair has zero debt and $50 million in the bank, and yet they ask overly-burdened Montgomery County taxpayers to dig in deeper while others freeload.
Sinclair taxes for Preble, Warren & Greene combined