Sinclair has never lost a levy campaign. They've also never thought twice about opening campuses outside Montgomery County where they don't collect a property tax. Until they tax everywhere equally, it's time to say no.
VOTE
NO
ISSUE 10
NOVEMBER 8TH
Latest News and Developments
After Sinclair put the renewal levy on the ballot, promising "no increase in taxes" they had no problems increasing fees on their students. What's worse, is this is just an end run around a tuition increase that they were going to charge- but couldn't because the governor put a freeze on tuition increases.
So- they call it a fee, for a "Career Services Center"- which is great for the construction companies, the architects and the big companies that pay no property taxes- yet hire Sinclair grads to keep them in business- like CareSource, Premier Health and Kettering Health Network.
Read how Dr. Johnson explains his fee hike- you already approved it- but couldn't do it as a tuition hike, so we'll turn it into a fee.
Sinclair Community College's board of trustees has approved measures to increase student fees and allocate money for a new students services center.

Sinclair students will begin paying a $7 per-credit-hour career services fee in spring 2018. The fee comes as Sinclair had planned to increase tuition by $7 before plans for that were nixed when Gov. John Kasich vetoed tuition increases at community colleges until fiscal year 2019.
"This seven dollars is actually a revisiting, a redo of the $7 that you had already decided on back in June," said president Steve Johnson.

Sinclair's board also allocated $13 million for an integrated students services center that will serve as a "front door" on the downtown Dayton college campus. The state will chip in $2.5 million while Sinclair will get the remaining $10.5 million from its reserve fund.

Source: Sinclair approves student fee increase, money for student center
Sinclair has a lot of money in its reserve fund, and no debt. The only public institution that doesn't carry debt, because Montgomery County home owners have been funding their campuses for the last 52 years.
Now that they have a branch campuses in Warren County, Preble County and Greene county- it's time to tax them too- and lower our taxes.
The argument that those residents pay double covers the costs is an outright lie- if that was truly the case, just double the tuition in Montgomery County and let the property tax go away.
In Montgomery County, we pay a property tax to support Sinclair Community College, in Preble County- Ohio Preservation Tax credits are issued to help fund additional buildings for Sinclair that Preble County residents have access to tax free. In Eaton, a project to...
read more
Today, the Dayton Daily news published our short letter to the editor. Right next to a longer anti-pot piece by Bob and Hope Taft. Originally, they'd said they'd let us have 650 words- which we carefully crafted. Their reasoning for not publishing the original and the...
read more
A Quick Math Lesson
Montgomery County residents  pay 4.2 mills through 2 levies to support Sinclair Community College.
Warren County residents don't pay any property tax, their students just "pay double the tuition."
If you own a home worth $100,000, you would be paying $147 per year just to Sinclair.
If all it costs to run Sinclair is doubling tuition and no property tax, it's time that Montgomery County property owners stop paying after 56 years. We'll contribute again when all counties are taxed equitably.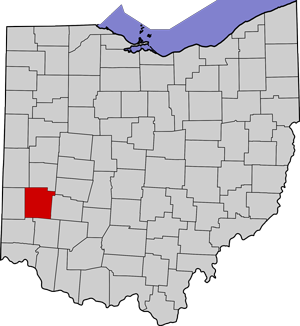 Here's the problem…
Montgomery County taxpayers already have the second highest tax burden in the state, following only Cuyahoga County.
Warren County is one of the "Fastest Growing Counties" in the country—and has a much lower tax burden.
A Show of Good Faith
Montgomery County has funded a debt-free Sinclair for decades. From the first tax levy in 1966 to today, they have never been turned down.
To show their appreciation, Sinclair has extended services to Warren,  Preble and Greene Counties—that pay no taxes in exchange.
Sinclair has zero debt and $50 million in the bank, and yet they ask overly-burdened Montgomery County taxpayers to dig in deeper while others freeload.
Sinclair taxes for Preble, Warren & Greene combined