Sinclair has never lost a levy campaign. They've also never thought twice about opening campuses outside Montgomery County where they don't collect a property tax. Until they tax everywhere equally, it's time to say no.
VOTE
NO
ISSUE 4
NOVEMBER 7TH
Latest News and Developments
The sprawling downtown campus isn't enough for Sinclair President Steven Johnson, he now wants to buy a church in Centerville to turn into yet another branch campus. Apparently, it's too far for people in Northern Warren County and the South Suburbs to drive to downtown- or he just wants to help his buddies at Premier Health have a campus closer to their new mini-hospital.
Sinclair officials have been in talks to purchase Far Hills Church in Centerville. The college could spend between $6 million and $10 million on the 40-acre property near Interstate 675 in southeast Montgomery County, officials said in July.
Sinclair has signed a refundable purchase option, giving it first right of refusal on the sale of the property, Johnson has said.

Source: Sinclair approves student fee increase, money for student center
Of course, Premier is one of the companies that doesn't pay property taxes on their hospitals, hires their own private police force and gives a lot of money to the Sinclair Levy drive- because Sinclair trains all their new nurses (who aren't allowed to unionize) and med techs- for next to nothing.
The question is, why do Montgomery County taxpayers have to keep paying and paying for Sinclair campuses when the taxpayers in Warren County don't pay anything for their "Courseview campus?"
It's time to say no to the Sinclair levy- until Warren, Preble and Greene counties also pay for Sinclair- and keep Sinclair Fair.
Today, the Dayton Daily news published our short letter to the editor. Right next to a longer anti-pot piece by Bob and Hope Taft. Originally, they'd said they'd let us have 650 words- which we carefully crafted. Their reasoning for not publishing the original and the...
read more
After rejecting our 650 word anti-Sinclair levy op-ed piece, with "I think there are some good points you make, but there are just as many points that seem unsubstantiated and yet stated as fact. Overall, it doesn't feel like a guest column of this length to me. I'd...
read more
A Quick Math Lesson
Montgomery County residents  pay 4.2 mills through 2 levies to support Sinclair Community College.
Warren County residents don't pay any property tax, their students just "pay double the tuition."
If you own a home worth $100,000, you would be paying $147 per year just to Sinclair.
If all it costs to run Sinclair is doubling tuition and no property tax, it's time that Montgomery County property owners stop paying after 51 years. We'll contribute again when all counties are taxed equitably.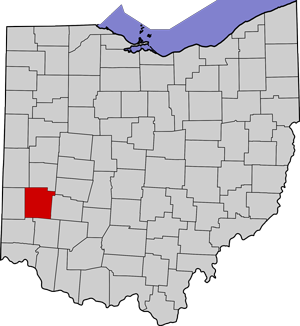 Here's the problem…
Montgomery County taxpayers already have the second highest tax burden in the state, following only Cuyahoga County.
Warren County is one of the "Fastest Growing Counties" in the country—and has a much lower tax burden.
A Show of Good Faith
Montgomery County has funded a debt-free Sinclair for decades. From the first tax levy in 1966 to today, they have never been turned down.
To show their appreciation, Sinclair has extended services to Warren,  Preble and Greene Counties—that pay no taxes in exchange.
Sinclair has zero debt and $50 million in the bank, and yet they ask overly-burdened Montgomery County taxpayers to dig in deeper while others freeload.
Sinclair taxes for Preble, Warren & Greene combined